We are delighted to announce that Adrena and SEA.AI have joined forces to enhance your experience at sea with an artificial vision system integrated into your navigation software !
This integration aims to transform your experience at sea by combining Adrena's advanced navigation software with the power of SEA.AI's computer vision system, giving you an unprecedented level of real-time information and knowledge for greater comfort and safety on the water.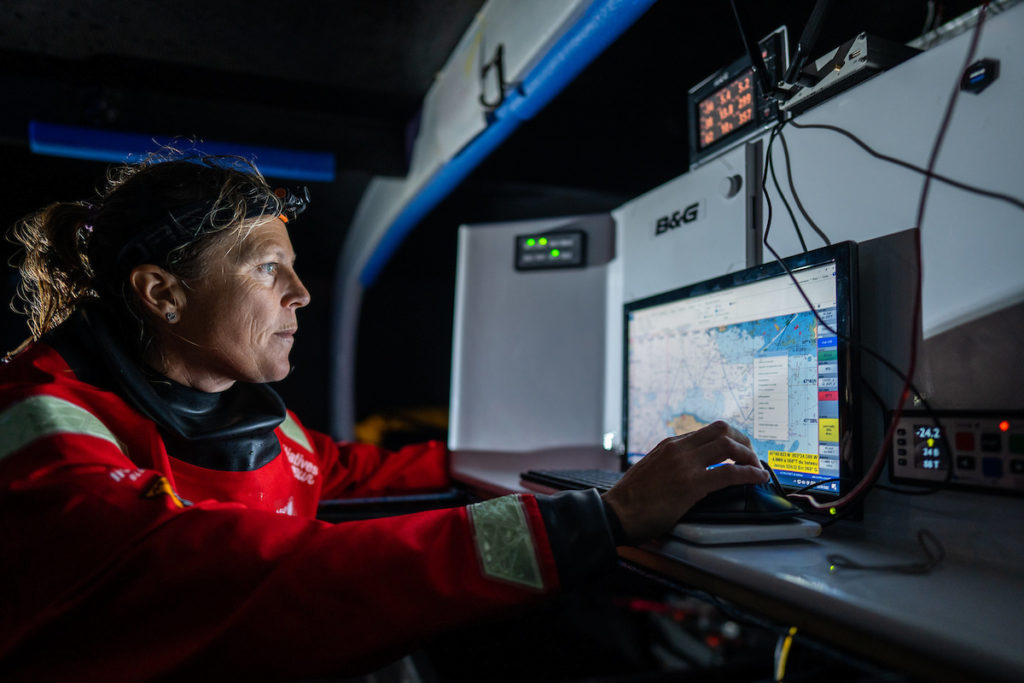 ©polaRYSE_Yann Riou_Initiatives Coeur
Two main features :
Advanced floating hazard detection – You can receive instant alerts and warnings about nearby vessels, debris or other potential hazards, improving your situational awareness and overall safety with the help of object recognition algorithms.

Automated navigation aid – Adrena acquires the ability to automatically display floating objects on nautical charts, day and night. This provides you with optimized routes and valuable information for safer navigation on a single interface. This integration streamlines the planning process, enabling you to make informed decisions based on accurate, up-to-date information.
The power of data fusion: A global understanding of the maritime environment
The integration of SEA.AI's artificial vision into Adrena's navigation software reaffirms both companies' commitment to providing innovative solutions that push back the boundaries of maritime safety. Thanks to this collaboration, you can enjoy a seamless, intuitive user experience, allowing you to concentrate on the pleasure of sailing while benefiting from cutting-edge technological advances.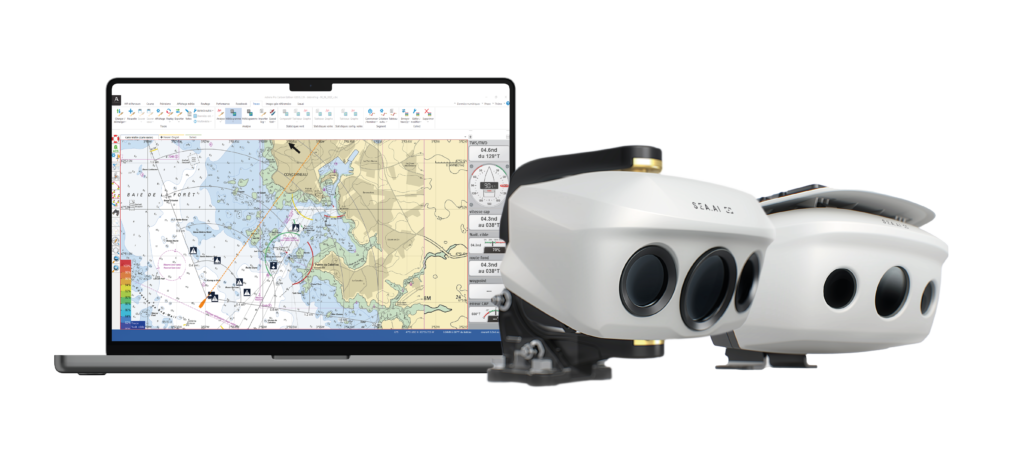 "We are thrilled about the integration of SEA.AI's machine vision system into our navigational software," said Cecile Rodet, CEO, co-founder of Adrena. "This partnership represents a significant leap forward in our commitment to providing sailors with the most advanced and user-friendly tools. The integration of machine vision capabilities into Adrena will empower sailors to navigate with confidence and convenience, setting new standards for maritime safety."
"SEA.AI's machine vision integration with Adrena's comprehensive navigational software adds a game-changing dimension to sailors' maritime adventures. By combining key information such as electronics charts, weather forecasting, routing, radar, AIS, MOB, and other essential features with our advanced machine vision, we bring sailors an unrivaled level of added value." said Marcus Warrelmann, CEO of SEA.AI.  "Imagine effortlessly avoiding high winds and waves, visualizing your sailing and motoring periods, anticipating weather conditions in the mooring area, and enhancing safety with our machine vision all at once. With SEA.AI and Adrena, we've elevated the sailing experience to new horizons, empowering sailors with unparalleled convenience, comfort, and peace of mind on their voyages."
Unleashing Users Experience
"We are delighted with the collaboration between SEA.AI and Adrena. Overlaying useful navigation information such as AIS, radar and machine vision from SEA.AI onto an unique interface like Adrena makes our sailing safer, leaving us even more time to focus on performance." Joseph Brault, technical director of Initiatives Coeur racing team
The integration of SEA.AI's machine vision system into Adrena's latest navigational software – Version 20, is now available to sailors worldwide !
Contact your Adrena dealer here
or contact our sales department here
Wishing you a great sailing experience,
The ADRENA team