Dedicated to voyage and cruising, Octopus is a complete, effective and unique "ready to sail" package.
It is aimed at cruising enthusiasts looking for a tool especially developed for their needs no matter their level or requirements.
Multiple tools developed to ensure comfort and safety
Intuitive and performant, it benefits from ADRENA expertise and provides a significant assistance for anticipation, comfort and safety along the navigation thanks to unique functions:
Graphic module for mooring assistance
Route anticipation on the next tack
Assistance for real speed polar and sails use charts creation

A specific routing for cruising
Octopus provides unique routing calculation accuracy for cruising including:
Dual routing: sailing and motoring periods
Route analysis functions to choose the safest, the most comfortable or the most economical in terms of fuel consumption
Night navigation taken into account in the routing
Graphical display of day/night navigation periods
Real polars calculation from navigation data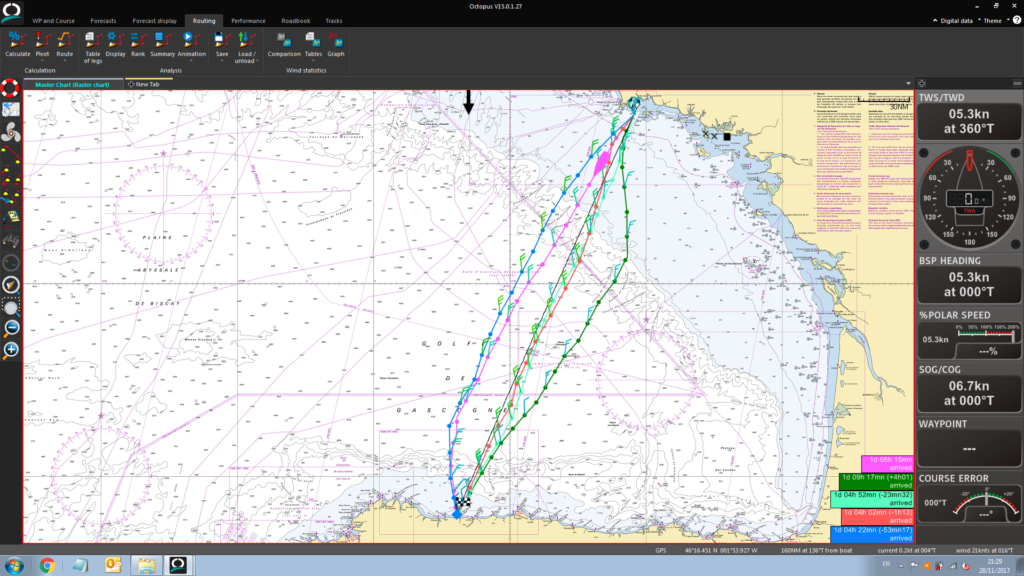 Intuitive and easy to set up, Octopus provides an appropriate solution for cruising by offering more serenity and anticipation to the sailors while ensuring a high-secure navigation.
Public price: 1253€ (incl. VAT) without charts