Adrena celebrates its 20th anniversary !
Over the past two decades, Adrena has established itself as a key player in the field of sailing and ocean racing, offering a comprehensive range of software solutions for skippers and shipping professionals.
FROM RACING TO OCEAN CRUISING
Founded in 2003 by Cécile and Michel Rodet, ADRENA has made its mark in regattas and ocean racing. The software has been developed in close collaboration with skippers, trainers, race directors for their specific needs
.
Adrena software will be used on almost all of the 95 boats taking part in the Transat Jacques Vabre Normandy Le Havre at the end of October.
The reputation and quality of its software have naturally struck a chord with sailing and yachting enthusiasts. ADRENA has therefore developed a specific version, called Octopus, to help yachtsmen navigate and secure their routes.
CAP ON THE SHIPPING
In 2012, ADRENA developed solar routing for the Planet SOLAR project (the boat that sailed around the world using solar energy). Energy routing that carries the seeds of routing used for merchant shipping. The AdrenaShip software was born, expanding the company's international presence. The stated goal was simple: to help passenger and freight transportation companies reduce their fuel consumption and hence their environmental impact.
HYBRID ROUTING
ADRENA is currently developing hybrid routing. Routing that takes into account the different propulsion modes and energy sources of the ships of the future: internal combustion engines, sails, kites, solar panels, wind turbines, hydrogenerators, etc. The aim is to have as many mixed sail/engine cargo ships equipped as possible, as well as fully autonomous vessels like the new PlanetSolar or the modX70.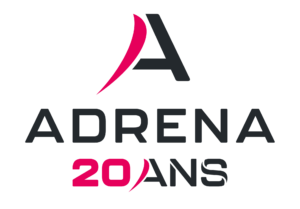 A look back at some essential dates:
End of 2003: Market launch of the first software package package called Optima
2005 : Support for K-Challenge in the America's Cup in terms of performance analysis on land and and strategy at sea.
2007 : Launch of the routing system will open up the world of ocean racing.
2009 : Development of solar routing for the Planet SOLAR project.
2010 : Signature of the first partnership with the French Olympic Sailing Team, a partnership that continues from Olympiad to Olympiad, from Weymouth to Marseille.
2012 : Creation of a routing system for Brittany Ferries, enabling them to save fuel while guaranteeing arrival times. The AdrenaShip software was born.
2016 : Integration of the Optiroute working group aimed at improving the way wind and sea conditions are taken into account for commercial vessels. This work will considerably improve the accuracy of AdrenaShip routing calculations.
2019 : The Compagnie du Ponant entrusted the production of an ice routing to accompany the passenger icebreaker boat the Commandant Charcot to the North Pole.
Today : Hybrid routing is used on TOWT's mixed sail/engine cargo ships and on fully autonomous vessels such as the new PlanetSolar and the modX70.
Contact your Adrena dealer here
or contact our sales department here
Wishing you all the best of sailing,
ADRENA Team